ProVent Security Suite: Affordable protection for your network
Our ProVent solutions are a combination of software monitors, filters and collectors to assist you with getting control of your computers, users and data. In a nutshell, ProVent is a suite of tools that allows Aeros IT to optimize your network and put control of your assets back into your hands.
ProVent RMM: This software monitors hard drive health and capacity, determines what software is installed, what hardware is due for replacement, and reports the status of Windows updates. The RMM tool also gives Aeros IT the ability to remote into any PC instantly saving you tech time.
ProVent CF: Content filtering allows you to restrict access to certain sites based on your requirements. It can block many sites that trick your users into running malicious programs which also can cost you lost time and money.
ProVent EDR: 
Sentinel One's Endpoint Detection and Response is a new generation of antivirus, malware and ransomware protection that is far more capable than legacy AV products. Using artificial intelligence, EDR is capable of detecting, quarantining and, if necessary, blocking off infected systems before you sustain damage.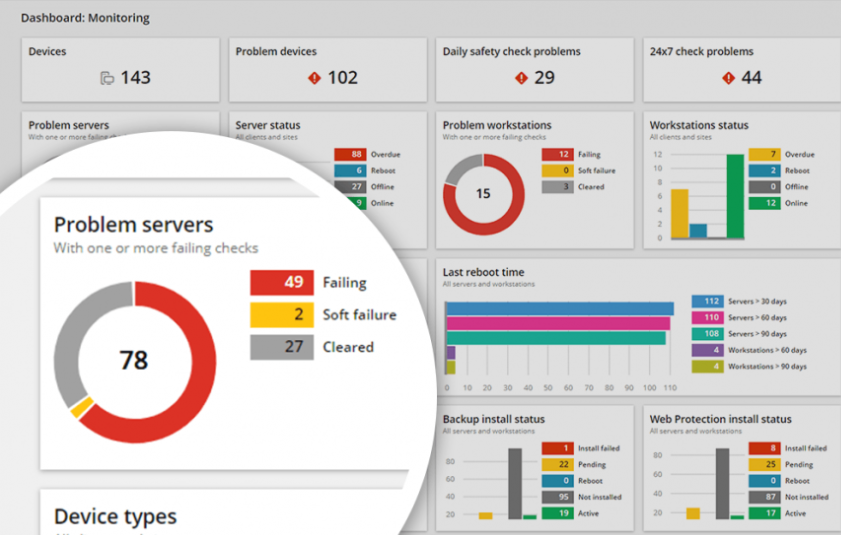 ProVent Suite: All three of the above modules with no contract and no hidden fees. Only pay for what you need, not what you don't!
ProVent Backups: ll computers can be backed up both locally to a network drive and securely in the cloud so you maintain both an onsite and offsite backup of your computer.
ProVent 360: A different way to backup your server.
ProVent 360 includes the entire ProVent Security Suite for your server including EDR. Several times daily, your server will be backed up locally and synchronized securely in the cloud so that you have both an onsite and offsite backup every day. This is known as the 3-2-1 rule (Your data needs to be in 3 places, at 2 different locations with 1 location being offsite) Every 6 months, Aeros IT physically mounts and tests your entire backup image, creating a virtual version of your server from backup. This fire-drill test actually puts the backups to the test and verifies it is working as advertised. Our philosophy is to test the solution multiple times a year, in many cases at your location, to resolve any issues before you experience an actual emergency. Furthermore, as part of the ProVent 360 program, Aeros IT does an in-depth evaluation of your server twice a year and reports the findings to you. We make recommendations on replacement, upgrades or security concerns. Labor to perform the audits as well as the bi-annual backup tests, whether it is onsite or in our location, is included in the monthly price. This represents one of the most robust and affordable solutions in West Michigan!